ADOPTED: for the life of me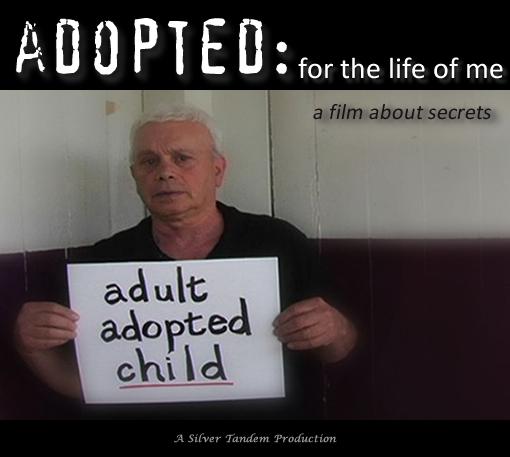 Visit the film's website at: ADOPTED: for the life of me
The showing of the film "Adopted: for the life of me" on PBS stations across the country may be the greatest opportunity for public education on the subject of the lifelong effects of secrets in adoption that the adoption reform movement has ever had. – Pam Hasegawa, NJ-CARE
What would it be like to never know who you were when you were born? ADOPTED: for the life of me follows Dave and Joe as they embark on journeys to find their origins. Their heartwarming sagas, with their unexpected and moving conclusions, illuminate the impact secrets can have over an entire lifetime. For the Life of Me is one of those films that will stay with you long after you witness it…
Jean's film is brilliant. Not only should anyone who's remotely involved in adoption see it – everybody should see it. This is one of those rare films you want to see over and over again. It's heartwarming and heartwrenching – a true gem!
— author and comedienne, Alison Larkin
httpv://www.youtube.com/watch?v=el7FQEDtb-M
Trailer: "ADOPTED: for the life of me"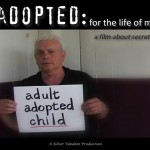 The film was recut to under an hour for its broadcast on public television. Both the original feature film and the PBS version are now available in the store on this site. What's the difference between them?

The PBS version, ADOPTED: for the life of me, is the best choice for community screenings. It covers much of the same material, but is fifteen minutes shorter, allowing for more time for discussion and sharing. The DVD also includes the short film Vital Records.



The feature version, For the Life of Me has fifteen minutes more material, as well as twelve additional chapters and English subtitles for the hearing impaired.

Both are terrific! To purchase a copy, visit the store on this site.